Bernard Hopkins
trader889
Jan 26, 11:18 PM
You can't tell much about where a company is going by looking at P/E, as by definition, this is a backwards-looking statistic. All of the companies you mention are growing far more slowly than Apple, which is why their trailing P/E ratios are lower. This is sort of what you said, but it's worth clarifying that you can't necessarily compare P/E ratios between companies with vastly different growth rates.

True, that's why I like to look at the PEG Ratio (P/E to Growth). If we take the current price of 130 minus cash net of payables and receivables (approx $17 a share), you get 113 for the "enterprise" value of Apple. I'll give it a conservative $5/share earnings this year, for a P/E of 23. According to Yahoo, we have an estimate of 30% growth this year, so we are getting a PEG of less than 1 for this year. Less than 1 is cheap, HOWEVER, it doesn't mean it can't/won't get cheaper.

I'm long Apple, so I have a bias, but here are some things to think about:

1) Market is reacting to bad numbers for the ipod, supposedly bad numbers for the iphone, recession concerns etc.. Do you think Apple is not going to come out with anything new this year that can add to the bottom line?

2) Apple is opening up more new stores worldwide. I believe their average sales at the stores is about $4000/sq foot. Their first China store is opening up in Beijing this year (think Olympics). Also, despite some of the headlines about no China iphone deal, CEO of China Mobile (370 million subscribers) stated this past weekend in Davos, Switzerland "We've not started any formal negotiations with Apple. The door is open to all for discussions about fashionable phones". This pretty reiterates what Steve Jobs said. Also, let's not forget all the other countries that have no iphone deals.

3) $18 billion in cash. Let's say that this earns 2%. Comes out to about 30,000,000 a month or .03 per share in earnings just on interest. On the conference call, I think one of the analysts said that Apple is averaging about $1 billion a quarter in cash, although last quarter was killer when they added $3 billion.

4) 45% of Apple's revenues come from overseas. This will only get larger as they open more stores overseas. Unless we get a worldwide recession, overseas sales should help cushion any US slowdown. Also, all the US analysts keep coming up with their updates based upon their "channel" checks, does this include overseas channel checks? I doubt it. So be wary of what they say.

5) Personally, I think the Macbook Air was developed with Japan in mind. In previous conference calls, CFO said Japan was one of the weaker markets. As some of you may know, Japan loves small, ultraportable computers.

Feel to comment/criticize, but as one poster said, if you think Apple is finished as a company, sell. If you think the future still looks good, don't look at the price of Apple for 3 months or as Warren Buffet says, 10 years..lol.
---
Bernard Hopkins Last Fight
Awesome! Yet ANOTHER interface style.

Hey Apple at this point, why not just give new cutesy styles to every built in app and every iWork and iLife app?

:rolleyes:

Because this would mean releasing an updated iWork suite of some sort... :p
---
(Joe Calzaghe of Wales)
chrmjenkins
Apr 22, 03:48 PM
Now we can use votes to kill each other. BTW, you can't kill me, I just killed everyone on this page. Some multiple times. Deal with it.
---
Bernard Hopkins vs Roy Jones
vader_slri
Apr 19, 10:25 AM
Okay, I am trying to play a theoretical "game," if we start bringing in factors such as "Apple will work it out," obviously, my whole argument is useless.
We must try to PREDICT what the next MBA will be in terms of WHAT WE HAVE currently.
You are saying that MBA are not meant for gaming and other stuff. I KNOW, i am not saying I will play crysis 2 on max settings, you are placing my argument on the extreme side.
Understand that what im saying is that nearly all of us are casual gamers. we want to play a game here or two, and as High Schooler, I will play more games.
But my point is that even if we get a 40% boost in our CPU, it is near useless.

For example, lets say you have 100/100 in a test. Having a theoretical 40% boost will give you a 140/100. I mean, thats cool. Overkill. That is currently the CPU we have. We have enough to accomplish our tasks, and any more would be an overkill in the things we need our computer to process.

On the other hand, on the GPU side, you have a 80/100 (which is what the NVIDIA 320m is) and we see a 30% performance drop, that will result to a 42.5/100. At lower levels, difference between a 80/100 and 42.5/100 is the difference between a pass and a fail.

Of course, having a better CPU might be fulfilling to you and might give you the sense that you are the "latest in tech," but seriously, it is not about the CPU any more, it is about SSDs, ergonomics, GPU, and ultimately, Software.

If you feel so strongly against a SB update, buy the current MBA and live happily! Nobody can take that away from you. It will continue to function exactly as you expect it to, even if a SB update is released!
---
more...
ernard hopkins Gary smith
Wirelessly posted (Mozilla/5.0 (iPhone; U; CPU iPhone OS 4_0_1 like Mac OS X; en-us) AppleWebKit/532.9 (KHTML, like Gecko) Version/4.0.5 Mobile/8A306 Safari/6531.22.7)

I believe limit is two per person
---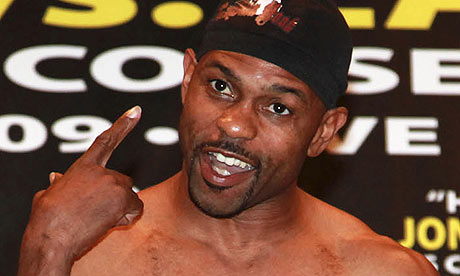 -year-old ernard hopkins,
The rumor that was release about lion and possible indications of buttons on applications giving my claim more truth.:D two points!:apple:
Sorry that not makes the sense to me; also Steve said they looked at desktop touch screens and they suck, I highly doubt that the new iMac will ship with touch screens; it would be crazy, especially on a 27 inch display.
---
more...
Bernard Hopkins.
Wake me when iMacs have matte screens again.

I used to be a fan of the glossy, but any more I get so irritated with it. I have a matte screen at work and I kept thinking, the colors and textures are so rich. Oh wait, its because I can actually see them. I may go Mac Pro for the Video card and 3rd party monitor option next time.
---
MONTREAL -- Bernard Hopkins
spicyapple
Dec 1, 02:55 PM
For the 5 years or so of owning a Mac, I have not come across any breach of security by attacks from viruses from the Internet. Some safe guards to use firewall with a router, limiting ports, and so forth are pretty basic. I've had good luck using a very strong password with a combination of alphanumeric characters and underscores. Although one time, I connected onto an outside network and when I went to browse inside my secret porn folder, I found a pic that wasn't mine. Someone must've copied it into my hidden folder and labeled it myfav.jpg. Very odd, but that was the only time its ever happened.

Most of these Mac attacks seem to be more predominant with social engineering hacks and user error, than comprised code.
---
more...
2009-2010
Rodimus Prime
Apr 30, 11:00 AM
Yes, and that matters to consumers....how?

Well it matters in it explains why AAC is only really in higher end devices. Lower end stuff is not going to support it because that is one of many ways to cut cost.

Boils down to this
MP3 plays in everything. AAC is hit or miss.
---
roy jones jr wallpaper.
Does anyone else get a kitten ichat image with the third spotlight image? Is that a new feature? (/me missed something.)

It's the new Kitten War (http://kittenwar.com/) integration in 10.5--supposed to be a top-secret feature but I guess the cat's out of the bag (pun intended for my enjoyment only--I'm in a lonnng meeting).
---
more...
ernard hopkins
The more "interesting" restriction I saw (and mentioned in the other thread) was the "don't use DRM in a VM" restriction even with business or ultimate. :eek: :rolleyes:

B


Of course not, the DRM would then be transferrable. Which given the lack of DRM license backups, I think that is what most people will do.
---
in Bernard+hopkins+belts
The posts start at 0, not one.
Did you thumb them back up, or were you under a misconception?

Somebody must have thumbed them back up. They were all at -1 except the one from aggie.
---
more...
Bernard Hopkins amp; Roy Jones .
Another pointless 666MB download for probably less than 1MB of actual update. Can Apple learn to patch its products more efficiently?
---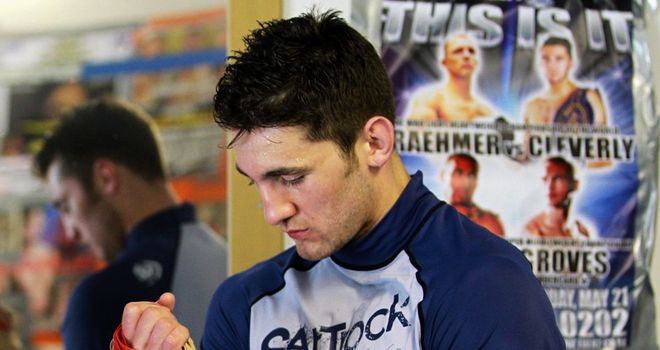 Could face Bernard Hopkins
After really looking at the photo, either Micro**** literally gave the 3G iPod plastic surgery or that is completely Photoshopped. It is SO similar to the 3G iPod with added ugliness to make it Genuine Micro****.
---
more...
Bernard Hopkins0:23
tradewinds
May 3, 08:09 AM
I just ordered one... *happy* but why are the SSD-Drives not available at the moment? 4-6 weeks delivery... ;(
---
Bernard Hopkins
Corey Grandy
Jan 28, 09:06 AM
I missed seeing it in theaters. That's a great deal for the price.

I actually had never seen it, just didn't get around to it. I just bought it because it was a Michael Cera movie :P

On-topic, this renewed itself today:
http://img535.imageshack.us/img535/2816/26869981.jpg
---
more...
hot ernard hopkins Player
commander.data
May 3, 08:51 AM
The biggest question I have is whether the dual Thunderbolt will support 2 external monitors.

Imagine a triple 27 inch setup! (Brain explodes at thought)
Displayport is suppose to support daisy-chaining from one port so the external monitor support could actually be higher than just 2 if Apple supported it. I believe the HD6970M can support at least 4 total display outputs, possibly 6?
---
Jean Pascal Vs Bernard Hopkins
Spectrum only got 12 units today, 6 16gb black wifi and 6 32gb black wifi - I got the 12th voucher - for a 16gb black wifi!

Congrats! Did anyone else get lucky?
---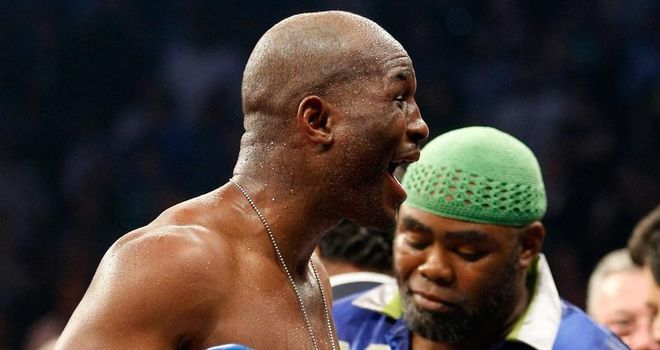 Bernard Hopkins made history
Evangelion
Jul 12, 09:23 AM
I'm not. What would I like to see from Apple? What would my ideal iPod be like? Let's explore the possibilities.

Bluetooth-headphones. This would kick ass. No more wires that get tangled up. And it CAN be done!

Large touch-screen. No separate controls, the controls would be right in the display (like in the image that was linked before in this thread).

And before you say "but there would be fingerprints on the screen! And it wouldn't provide any tactile feedback!". Ah, but how about that "no-touch" controls that have been rumored? I have no idea that is it really possible, but what if? You could simply hover you finger 1cm from the screen and use the controls. No fingerprints. As to the tactile feedback.... Tactile feedback is used that you know where the controls are without actually looking at the screen. "No-touch" UI does not have this, because you aren't actually touching anything. So how do we make this work? Well, what if you could just put your finger close to the screen ANYWHERE on the screen. If you do circlular motion (like in current iPod) the device would scroll, adjust volume, and do the other things you can do on the current iPod. If you move your finger straigh up, it would be equivaltnof clicking "menu". Straight down would be play/pause and so forth.

As to WLAN and the like.... What if the new iPod could be tied to iChat? You could VOIP to/from the iPod. just turn on the wireless, and browse to the "buddy list" menu on your iPod, and you are all set. Hell, the iPod could have a camera as well! if they can put video-cameras on phones, is there any reason why iPod couldn't have one?

if we assume that the "no-touch" UI is possible, then nothing I have listed is impossible. iPod with those specs would be YEARS ahead of any other device on the market! It would absolutely embarrass all the other devices.

I decided to quote myself here. I would like Apple to REALLY do something revolutionary for a change. iPod was nice. A big improvement over what was available at the time, sure, but not revolutionary. And while iPod has been improved over the years, the steps have been quite small. Larger storage, smaller size, less weight, color-screen, refinements... How about REALLY rocking our world for a change? Enough with these evolutionary steps, take a revolutionary step instead! You have the audience, you have the market, you have the brand. You CAN do it! If there's anyone who can do it, it's you.

Remember the "Think Different"? I would like Apple to do so. Instead of living the status quo, and making small improvements, make something different. Make iPod revolutionary. The groundwork has already been done. You just need to take that one step.
---
dethmaShine
Mar 31, 01:39 PM
That wood look needs to go. iBooks in iOS is hideous. I am disappointed that it's making it in to OS X.

What if Apple gives a choice b/w 2-3 gradients?
---
Really? I took the cue from the post count and not page count. I was under the impression that graphic-heavy threads are closed after about 2000 posts.

Yep...... 2000 posts is typically the cue to start a new thread.

Since it's 5:11am here, I don't have a new purchase to post.:p
---
4200rpm is dog-slow. Go for the 5400rpm drive and use the money you saved for a nice big FW800 external HDD.

Kinda pissed that I just bought 2 external FW400 drives 2 weeks ago. Hesitated on the FW800 but I didn't see myself buying the 17". Today I got the new C2D and it comes with FW800. Grrr....:(
---
Maximillian
Mar 29, 07:56 AM
Does anybody else see the 9.6 inside the apple?
Sept. 6th?

Whatever it means, it's interesting.

After you point it out, yes, I do, but I can't imagine that Apple would give ANY clues to future release dates/announcements.
---
Maybe they're testing this so that when AT&T and T-Mo combine, future iPhones will be able to use the T-Mobile 3G bands, even though the phone would still be exclusive to AT&T (and of course, Verizon).
---